Message of the JUAAB President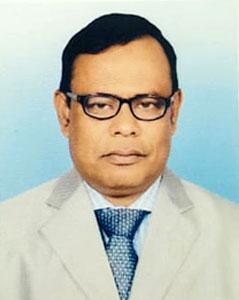 JUAAB celebrated its 20th anniversary on 26th September, 2020. The journey of JUAAB throughout the last 20 years was not always smooth sailing but at present JUAAB has achieved an esteemed position, not only through strengthening bond and friendship between Japan and Bangladesh, but also by mobilizing resources towards self-sustenance. During the last 20 years, we had to move our rental office from Panthapath to Dhanmondi and then to Farmgate, where JUAAB got real momentum by running the Japanese Language School and conducting JLPT on behalf of the Japan Foundation. JUAAB is now proud to have its own permanent floor space of 4,000 ft2 in a modern building at Indira Road, just opposite to KIB Bhaban in Farmgate, Dhaka. Buying this floor space was a huge commitment on the part of JUAAB and an achievement for all of the general members, EC members, advisors, partners and other stakeholders bilaterally involved with us. JUAAB is now dreaming to publish a scientific Journal and wishes to establish the "JUAAB Cultural Center" and JUAAB University.
Due to COVID-19 pandemic situation all over the world, last year was a very difficult time for JUAAB as well. We had to limit our activities due to lock down and take other precautions to limit the spread of COVID-19. Though pandemic situation brought a lot of hardship, but it also created a new avenue for us. We transitioned our Japanese Language courses from physical classes to the virtual arena. We arranged 20th Anniversary, 19th and 20th AGM of JUAAB virtually. Moreover, during this pandemic situation, we organized JLPT by maintaining the health guidelines and social distancing.
Dear valued alumni, the EC committee for 2019-21 was ended its tenure on 31st March 2021. This time, the election was held on 28th February, 2021 in a very festive atmosphere with the highest transparency. A total of 185 members took part in this election and the new EC of JUAAB for the tenure of 2021-2023 took charge on 1st April 2021. For all these successful activities, I am ever grateful to my dynamic colleagues- the EC members, who spent their valuable time and money, depriving their families and societies, hampering personal/ professional business, for the wellbeing of JUAAB. I am also very thankful to his Excellency Mr. ITO Naoki - the Ambassador of Japan to Bangladesh for his generous support. I am grateful to JUAAB Advisory Council as well for valuable support regarding different issues and to the Election Commission for conducting a nice election. Finally I congratulate our newly elected EC committee and sincerely wish and hope that we can further flourish JUAAB by achieving our dreams–developing the JUAAB Cultural Center and JUAAB University. I assure you, achieving such dreams is not difficult for JUAAB. Because, sincerity and honesty is our strength and most of all, Almighty Allah is with us. Hopefully the world will emerge victorious against COVID-19 and we will be able to return to our normal routines and work in full swing very soon.
April, 2021

Professor Dr. M. A. M. Yahia Khandoker
President, JUAAB